LABRADOR FOXRED BREEDING
"ALBAMARINA"
Foxred Labrador puppies bred in the nature of Cilento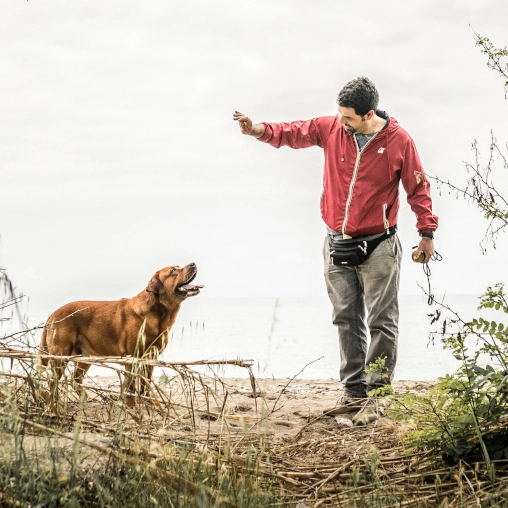 The Fox Red Labrador
in reality it is a Labrador with a "true yellow" coat. Fox red is not a distinct color of the Labrador, it is just a particular shade of yellow. In the early development of the breed, Fox-red or dark yellow was the Labrador Retriever's original yellow color.
About us
Foxred Labrador Albamarina Kennel
Amateur breeding recognized Fci and Enci by affix Albamarina
I'm Maurizio Mangia, owner of the FOXRED kennel, we love our labrador fox red puppies and we raise them in the best way! I saw a foxred for the first time in 2012, it was love at first sight and since then I have been passionately dedicated to this splendid breed…
See the litters of Foxred Labrador Retriever…
Selected puppies of high genealogy with pedigree…
Our puppies are highly selected with the pedigree and all the certifications that attest to the breed standards and perfect health …
Our puppies are bred with…
Love and healthy food
We use the best food for our Labradors and give puppies all the love to grow up healthy and without trauma.
Veterinary care and visits
Our Labradors are constantly monitored by veterinarians and assisted with all the necessary care for their physical and mental well-being.

In the nature of Cilento
The puppies and our labradors live and grow in the nature of Cilento, in the midst of uncontaminated environments.

In clean environments
The puppies and our dogs live in ideal hygienic conditions. In healthy and and regularly cleaned environments.
Would you like to know more?
Ask for a free quote for your Labrador Foxred puppy!
Contact us and we will get back to you as soon as possible … Thanks!